Friends of Betty MacDonald
For fans of this beloved American writer
Membership & Member Updates
Join the Friends of Betty MacDonald
Recent Registrations
Rallison Electrical (27 May)
Kevin Smith (9 Mar)
PaulE West (12 Jan)
Lakeith Standfield (3 Jan)
Sylar Lucas (30 Dec)
Recent Visitors
The following members have recently signed in... Joyce Ebmeier, 29 Dec; Abby Carter, 17 Apr.
Who can join?
Membership is open to the public. There is no charge to participate in the bulletin board or to read the public portions of the site.
Subscription
for a nominal annual fee provides access to additional features.
What are the benefits of membership?

Members can

start new topics with links to graphics and related sites
send private messages to other members
create a personal profile to tell members about yourself
be a part of the community!
The FOBM Forum is a general-purpose bulletin-board. Registration is required to participate.

This might be a good time for you to register. As Ma Kettle would say,

"Don't just stand there, tell 'em your name."

How does one become a member?

Just click the Join! link atop any page and fill out a brief form. All information provided is confidential and is not shared with third parties. Even members of the site do not have access to the member list, which is used only for messages from the administrator or to route messages among members sent through forms. You must have a valid email address, to which we will send your login information and announcements of new features.

What do you do with my personal information?

THE WEB HOSTS of this site will not share your personal data with anyone, including other members, unless you post it publicly. All visitor communication with members is done through forms that retrieve the routing information from a confidential database and do not display it to the sender.
THE EDITORS of this site are required to follow the same guidelines. If you suspect that your information has been released inappropriately by the site's operator, please inform the host's customer service representatives.

How did spam get through using the address I posted?

The system does not reveal members' addresses. Messages to members can only be sent indirectly through a form that does not display your address, and only other members who are signed in can use that form. However, if someone writes to you and you reply by ordinary email, then you have sent that person your address, and we have no control over what use he/she makes of it.

The two most common means of finding addresses for spam are (1) harvesting from web pages (we've blocked that) and (2) using the TO or CC fields in email programs to send mail to groups (always use the BCC field for that, sending the original to yourself).

How much does it cost?

The site is supported by subscriptions and advertising. Participation and basic membership are free. Subscriptions are more than welcome.
Membership Subscriptions
Subscribers have capabilities within the site that are not available to casual visitors.
Open new Forum topics.

Access private areas of the site.

Participate in the Inkubator, the FOBM web log.

Contribute full-length articles for review and publication and serve as a reviewer.

Contribute photos to the Gallery.

Participate in discussions of policies and procedures.

The Forum registration and membership lists
allow us to recognize you when you add new content

link all comments by the same person correctly

save you a lot of retyping

exclude persons who would use the site for "flame wars" or extraneous purposes

help us maintain privacy with our continuously improving security techniques

reduce spam by encouraging the use of our "blind" forms that do not display your address

Privacy Policy
ALL INFORMATION PROVIDED BY MEMBERS IS CONFIDENTIAL. We will not distribute contact information to third parties. You will not receive spam as a direct result of registration. "Harvesting" of email addresses is not possible, as they are never displayed on the site (unless you do it yourself, as by having the Forums display it).

TECHNIQUES: We use "cookies" and "javascript" on the site for the following purposes only. Cookies (small files our system stores on your computer) are used to keep your login active, so that you don't have to keep logging in for each page you visit. Scripting may be used to validate forms and manage certain layout features. None of these tools collects personal information about the reader.

The best way for you to maintain your privacy and minimize spam is NOT to put your address visibly on any web page, NOT to sign up for "free stuff" - except for this site, of course - and NOT to put lists of email addresses into the TO: field of your emails (use the BCC field instead).
Canceling Registration
To cancel your registration, write to the editor from your registered email address. Include your login name in your request.

All cancellation requests are confirmed by email to the registered address.
Extended Features
From our web hosts:
Dear FOBM:
CIP Sitemaker™, the system that underlies this site, is capable of managing sites for small businesses and organizations as well as large, comprehensive, news and magazine sites. It effortlessly keeps track of thousands of pages, articles, posts, graphics, events, etc.
If you have an international keyboard or know your character codes, you may type in any Western language. I see no reason one could not actually post in other languages; please be considerate and include a brief synopsis in English if you do so. If there is sufficient interest and support, we'd be interested in cloning the site in other languages.
Depending on the wishes and participation of the community, this site can evolve into whatever you want it to be. Naturally, there's no free lunch, but it is our desire to assist this vibrant exchange to continue.
So Welcome, Bienvenue, Willkommen, Bienvenido, Vitejte! And thanks for being such an interesting group; we have fully enjoyed this series. Congratulations!
Sincerely, "Frank Alexander" for Clark Internet Publishing
PS:
Wenn Sie uns auf Deutsch schreiben wollen, bitte die Form "To The Editor" benutzen.
Si vous voulez nous ecrire en français, employez la forme "To The Editor" svp.
Si Ud. quiere escribirnos en castellano, favor usar el formulario «To The Editor».
Member Updates

Frank Alexander
16-Jun-2020
Reminder: You can now add a link and/or upload an image to accompany your Update.
bettymacdonaldfarm.com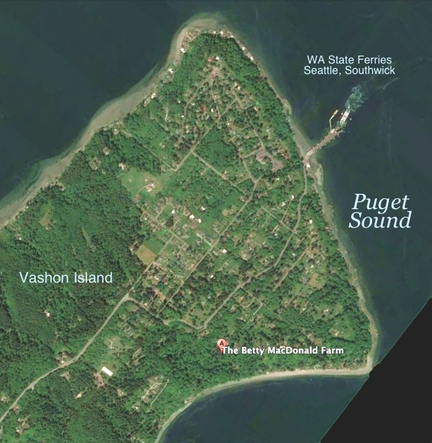 My biography of Betty is now available on Amazon, entitled 'Betty: The Story of Betty MacDonald, Author of The Egg and...

Passing through Chimacum en route to "Town" last week I happened on the Chimacum Café, where eggs are on the menu about...
bettymacdonald.net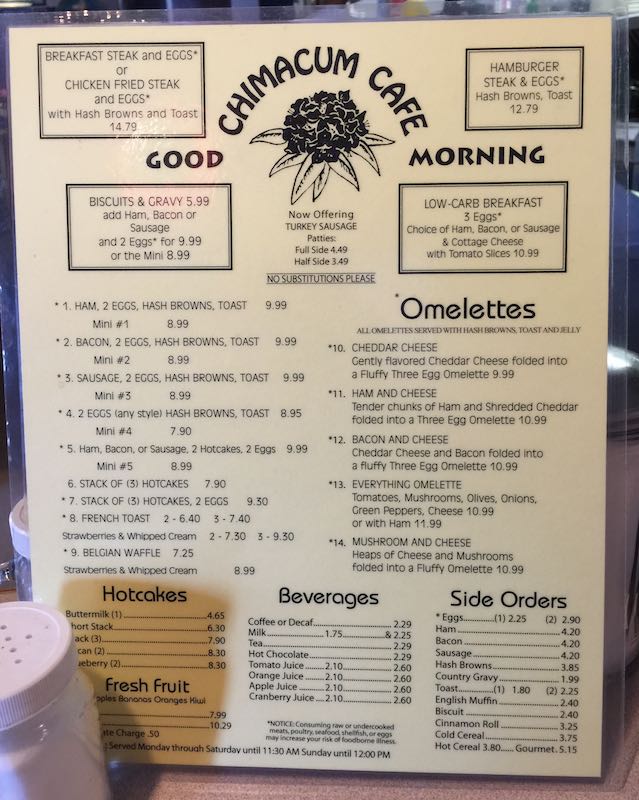 I'm from the UK, and first read Betty MacDonald's books as they were favourites of my mother's. This was in the 1960s...

hi. is anyone still on this site? i am a huge fan and have stayed in the B and B that the Vashon house became. can...

The Book Club of Washington has published a recently discovered short story written by Betty Bard before her marriage to...
bookclubofwashington.org

Howard Huff Dalton
25-Aug-2015
Hello all! I swear I used to have a membership but have not visited the site for a while. I opened a new one since my...

John Crawford
04-Apr-2015
I am going to sell all 4 of my Betty books and my two Mary Bard books. The Egg & I and Onions in the Stew have their...

HAPPY BIRTHDAY, Betty! Be sure to check out the many wishes on Betty's Facebook page, too!
www.facebook.com

Dixiebella Hodges
24-May-2014
From London, United Kingdom

I'm reading The Egg and I for the hundredth? time but this time aloud to my 95 year old mother. We're enjoying it a...

Andrea Mellis
01-Dec-2013
Very happy to be a member of this forum as I have loved all of Betty Macdonalds books for more years than I care to...

I'm new to this, and came across this site while looking for information for my radio program. I work for Spokane Public...

Marilynn Norby
22-Mar-2013
It's been a very long time since I visited the Betty ssite- I am re-reading Anybody Can Do Anything ( for the 10th time...

I have 3 Betty Macdonald books I'm selling. I'll post this in the discussion forum

JANET McARTHUR
04-Jan-2013
interested in knowing if it is possible to saty at Betty and Don's old house on Vashon Island ?

Barbara-Rose Freedman
24-Dec-2012
I am still looking for a copy of 'Anbody can do Anything'- not had many luck to date.

Jane Lawrence
08-Nov-2012
I have over many years read and re-read Betty MAcdonald's books and have just bought 'Much laughter a few tears'.

I have opened Betty after so long time and foud it just wonderful.

Still keeping busy my mother now lives close by so plenty to keep me occupied.

Happy Birthday Betty, From all in North Wales

Thanks, Suz. I'm sure you're right about Port Townsend, but is there a railroad that would have planned to end there...

Kathryn Mason
27-Sep-2010
Hello everyone,
I am a brand new member of this website and am delighted to find it! Betty MacDonald has been my...

Moved just across the inlet from where Betty lived. Travel in "her" area quite often.

Jeff Costello
01-Mar-2010
Just read Anybody Can do Anything for the fourth time, The Plague and I for the third

I have been reading and rereading Betty MacDonal books since 1958! I am so happy to have been introduced to this site.

did make me laugh. I'm so glad I've found Bettyand I would say Hi to all her fans

I got married and I have a new last name

Barbara Gauge
22-Aug-2009
I first read the Egg and I aged 15 from the school library. Am now 61 and have managed with great difficulty and...

Rebecca Gorlin
15-Aug-2009
How can I get the CD and DVD interviews with Betty MacDonald?

Great to be back and see new things on the site.


Eleni Griffiths
28-Jul-2009
Home on the wheat farm in rural South Australia, am huge fan of BmacD, am reading Egg for the 12th time and loving evry...

nicola carroll
28-Jul-2009
Just finishing the plague and I again! and looking forward to getting The Egg and I and Anyone Can Do Anything.

Jeanne Zamora
03-Jul-2009
wearing self out on 2 acres dividing and transplanting

Darlene Smith
21-Jun-2009
I am enjoying another reading of Nancy and Plum. I have read this many times, several of them to my 5th grade class. I...

I live in Somerset, Ky and wonder if anyone else here lives in Kentucky.

Just found this wonderful site! Who knew? Have been a fan for more years than I care to think of!

Just finished reading the BM series again - amazing wit. I guess everyone really smoked that much back then. Does anyone...