A recent business trip to Port Townsend ("Town" by consensus) took me inevitably through Chimacum, so after 30 years living nearby I took the detours needed to
endure
enjoy some local color. As usual there on the peninsula the color was mostly gray.
Eggs appear on the Chimacum Cafmenu at least a dozen times (more if one counts the omelettes).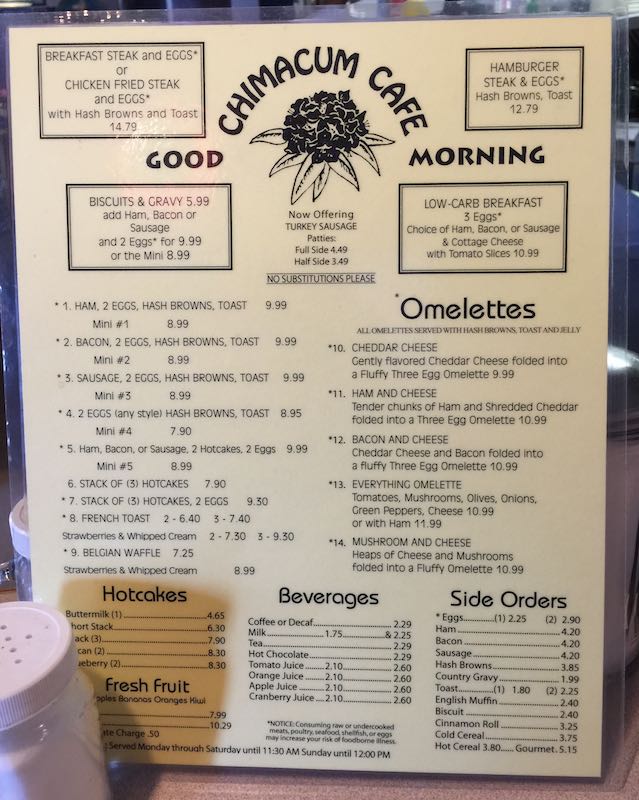 People are still cashing in vicariously on the Egg motif, if sometimes derivatively.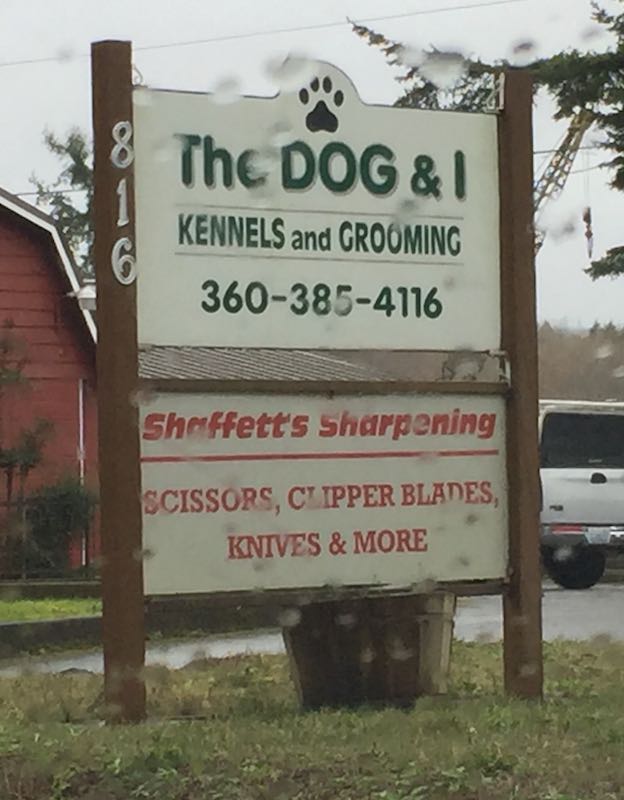 Moving to "Town" must have seemed heavenly compared to life on the farm. Note the realty sign; now's your chance!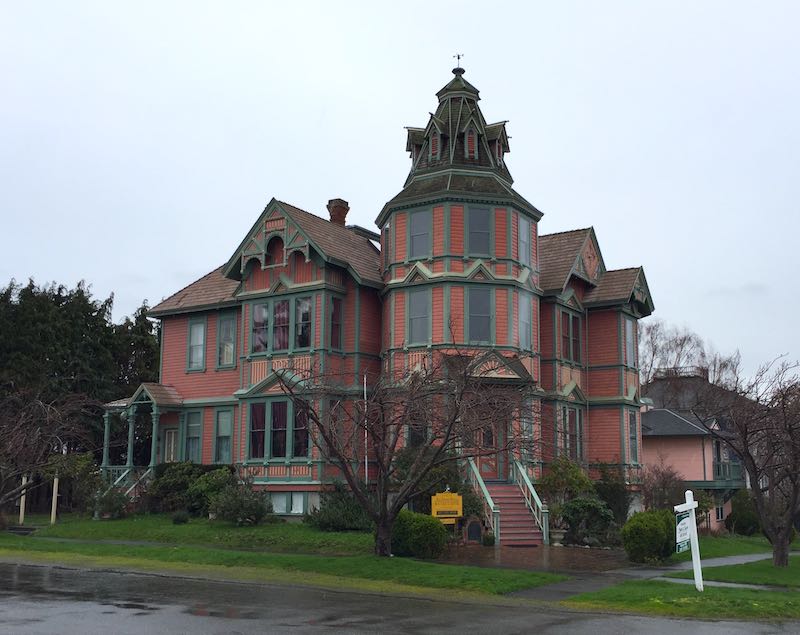 The approaches to the former Heskett farm seem almost plaintive, as in "STOP (please)" as traffic roars by without notice along the larger roads at both ends.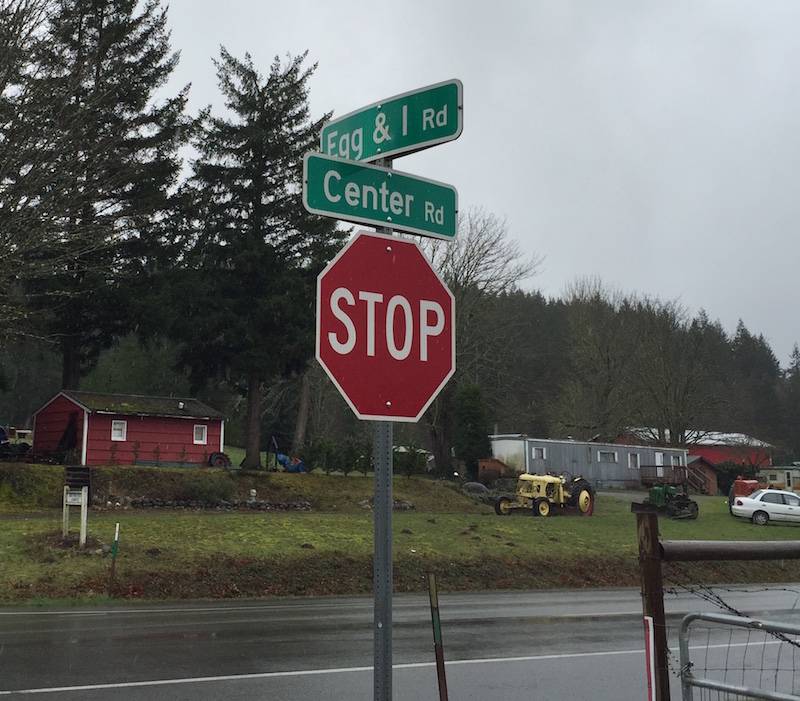 Finally, the Bishop clan is still represented in the neighborhood, with several farms and service businesses bearing that name. Tenacity will out, it seems.